When you purchase from us it's more than money; we answer Questions and help you save a bundle; read more detail about how you can save below!
Welcome to Haven & Hearth & Home

Owners Keith & Kris Borgeson
With Corn or pellets in
a
Multifuel Stove
Heating Costs Can be Reduced up to 50% or more.
A

BIG REDUCTION

from the $10 to $20 a day that's coming
when
crude oil prices rise again
!
We heard recently $4-10 gasoline
resulting in doubling propane costs in the next 6 months!
Announcing the First Revolution Drum

Self Cleaning Self Starting

Corn Furnace and Free Standing Stove. "The Lincoln" 50K BTU and

The St Croix Corn Furnace Add-On: THE REVOLUTION, 60K BTU;
that run well on all
settings &
needs no class A chimney just corn burning venting!
Also the ASBHY, a great easy to clean and run: "FIREPLACE INSERT" from St. Croix is now available!
See more detail at (link below) then come back to us to buy!
Come and Visit our Store to See the Great New Money Saving Stove Additions you have asked for!! Announcing The Newest St. Croix "Lincoln" self-starting, and cleaning freestanding Stove and other additions below. Many options to Save on heating costs renewably!
Other New additions are : The Castle Wood Pellet Stove, a very affordable high heat potencial stove; we got our thermometer to read over 500 degrees coming out the heat vent. The Cumberland Freestanding, (can be ordered with HEAT LINK that can attach to duct work) it's a self starting multifuel stove, with

more options less price!

3 New Bosca self starting Pellet Stoves, (these stoves have a european modern look). We also have New Wood Stoves, Gas Fireplaces, and Outside Woodboilers. Click on the products page above for more information!
Here is a link to a cool web site for fuel cost comparisons; just put in your costs for corn per ton (35.7 Bushels in a ton) and other fuels.
Corn has to be closer to $15 a bushel before it doesn't save money over $2.49 propane
We would love to hear your story please enter it at what our customers are saying.
Join the

Revolution

for
Heating Independence!
With our Corn Stove SURE FIRE Technology: Heat
with a Corn Stove & Save Money!
Haven also has The Greenfield the first cast iron Corn Stove, The Lancaster
the
mini corn stove 18 by 20 inches,
and the Auburn, the Champion Corn Stove; runs 2.5
days
on low.
Heat your house for
about a
50-70%
savings on your heat bill
& have a warm house
with a St Croix Corn Stove.
Propane Gas used to be $4 a million BTU now in less than three years the projection is
over $12.
The same price for
corn heat is down to about half or less
.
Save hundreds; Heat with corn or pellets!
Our Multifuel Stoves work well on low and on high, burning wetter and
dirtier
corn. They are the most popular
and the most reliable. Simply the best Corn Stoves on the market!
Less overall maintenance, just a lever shift when you add corn, usually every other day!
No big black soot buildups in the stove, in the pipe, or
on the side of your house!
Puts an end to the continuous
total shutdown cleaning from inefficient burning!
We test what's new and these are the best! Keith and Kris Borgeson have chosen
to help introduce;
the best working
, and
the most
efficient burning
multifuel stoves on the market!
True corn stoves that burn 100% corn with no additives and burn enhancers needed.
These corn stoves work well, burn on all settings high and
low, can handle 15% moisture corn;
The New Champions!
People are replacing
outdated older corn stoves with these!
Because of customer demand we have replaced
nearly
every corn stove on the
market
with a Haven Stove!
Click on above at the top of the page: Why these
corn stoves work;

to find out why.
St. Croix and Cumberland stoves are;
When we began Haven Companies in 2000; before the St Croix came out we had reports on corn stoves:
in the Mpls Tribune & also on local tv channels. Haven Heath & Home
We present our
products
in news articles,
ads, fairs, home shows,the
HAVEN HEARTH & HOME SAYS; "RENEW YOUR HOME BY"
HEATING WITH RENEWABLE FUEL
AS
AN ALTERNATIVE ENERGY SOURCE.
Click here for more information on a great award winning wood fireplace
St
Croix Corn Stove
St
The amazing HS-Tarm corn boiler.


This unit features technology beyond other
corn/pellet
burners on the market. It is being called 4th generation corn burning.
The HS-Tarm
is slowly

making it's way around the world

because of the
advanced gasification
technology! Customers are recommending others get a
HS-Tarm, and are happy
burning corn with their HS-Tarm boiler because it works
well without a lot of
maintenance!

Indoor and Outdoor Wood Boilers and Wood Furnaces
Click on this for more information on boilers above or furnaces below; then come back to us to buy!
Haven Hearth & Home also features a complete line of corn stove and grilling
accesssories; look on our products page at the top of this page;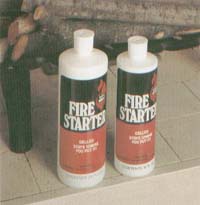 Auto Haven Storage:

Boats, Cars (Base Price) $160/6 mo. Season
Snowmobiles $70/Summer Season, Inside; call for more information 763-689-8755
HAVE YOU EVER WISHED THERE WAS A BETTER WAY TO BARBEQUE?
You must taste; to believe the flavor enhancing cooking effect of this grill!
For the latest info on Wood Pellet grills you saw at our show check out;
Then return to us for your best deal! Wood Pellet site under construction more to come soon
The ever popular Chalet 1800 Freestanding Woodstove is designed to meet the heating needs of most North American homes. An efficient wood consumption rate results in lower emissions and improved outdoor air quality.
Archgard's design team has developed a large, high efficient wood insert that will convert your old, drafty, masonry built wood fireplace into a useful source of heat, using less wood, and offering improved outdoor air quality, due to lower emissions.
Check out our gas products at; http://www.archgard.com and http://www.mendotahearth.com
Then don't forget to come back for your selection! Thank you for visiting our web site!